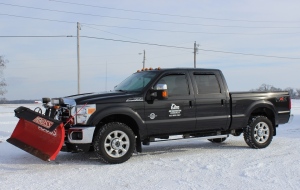 AM Construction & Remodeling, LLC provides professional and dependable snow removal services for parking lots in the Ohio area. Our goal is to deliver the best in customer service and site safety to help you cope with weather emergencies.
Snow Removal
We will go to your site, evaluate the area to be plowed, and designate an area to put the snow. We will install markers along all curbs and greenery in advance. Please let us know if you have had problems or concerns in the past, so that we can alleviate those concerns.
Residential
Life must go on, even when bad weather happens. We can offer sidewalk clearing either by shoveling or snow blowers and use concrete-safe ice melt to reduce surface icing.
Commercial
We understand the importance of creating a safe environment for your employees, customers, and visitors. Our goal is to keep you in business, even in the worst of conditions.
Industrial
We monitor weather forecasts so that we can prepare for snow emergencies react proactively as conditions change. We will work with you to keep your parking lot clear so that mission-critical operations can continue to function.
Corporate
We can help ensure that your parking lot is safe, clear, and accessible throughout the winter season. Keeping your property clear of snow may help reduce your liability and responsibility during dangerous weather conditions.
Areas of Service
Brookville
Lewisburg
Eaton
Clayton
Englewood