Residential Interiors
We perform any construction projects in the kitchen, from installing a new countertop to a complete renovation. Choose from a variety of countertop materials including granite, Corian, stone, and fine laminates. Flooring choices include ceramic, stone, marble, wood, or quality linoleum. For kitchen cabinets, you may either purchase your own and have us install them, or you can shop using our many resources.
Do you have a bathroom that needs major repairs or even a complete renovation? We would be happy to provide a quote for a new tile floor, cabinetry, door, shower base, new tub, shower enclosure, toilet, medicine cabinet, vanity, and vanity top.
We have experience working with all types of manmade and natural flooring, including ceramic tile, porcelain tile, natural stone tile, wood, and linoleum. If substrate is weak or rotting, we can replace all or a portion of the underlayment to make sure your flooring is on a firm foundation for durability.
We can replace anything from one window to an entire houseful. Choose a decorative picture window or bay window. Our selection includes double hung natural wood or vinyl in a variety of configurations. We do doors too: sliding glass doors, entrance doors, interior doors, French doors, etc.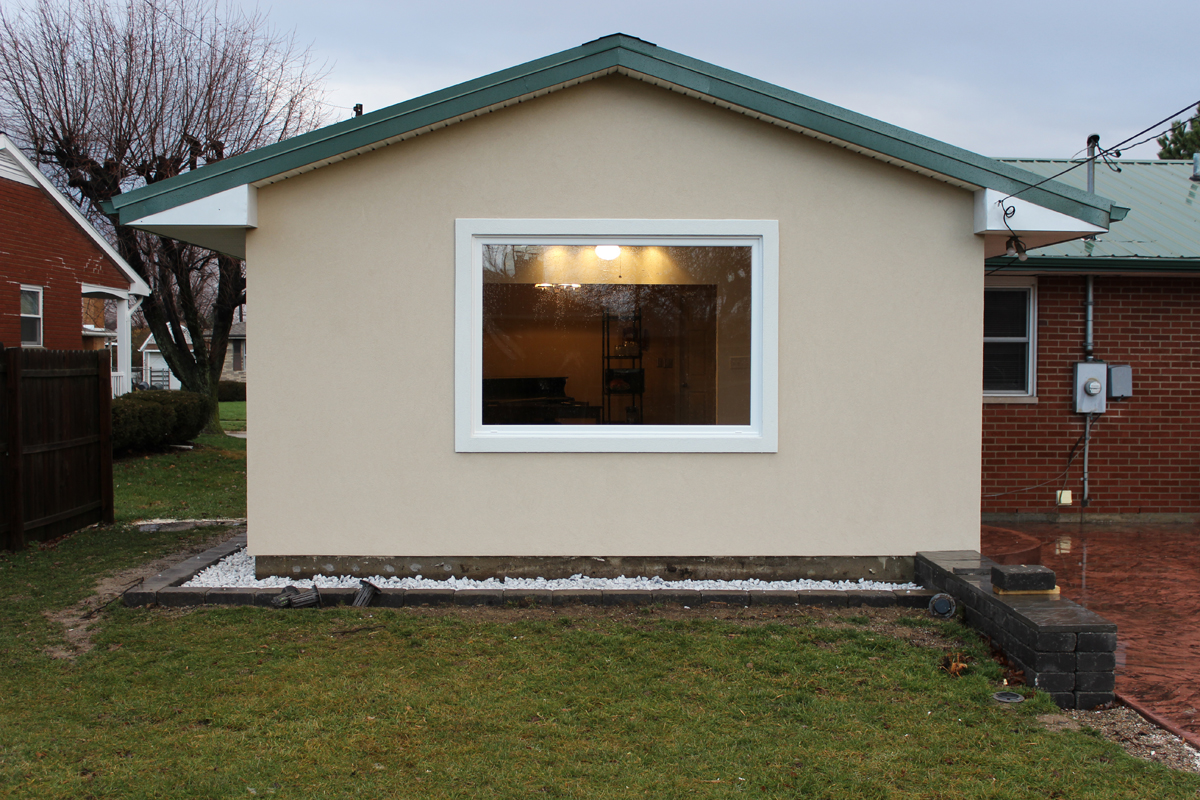 If you are doing your own renovation, we can help with the basics. We can install sheetrock, tape and spackle, and install trim work. Let us be your working partner on your home improvement project, and you can do as much or as little of the work as you choose.
Exterior Work
Replace that worn-out blacktop driveway with a lasting concrete driveway. We can pour new sidewalks and walkways, even put in a new patio for you.
Why waste money on expensive exterior paint jobs? Instead, improve the value and appearance of your home with beautiful vinyl siding, available in a variety of colors and textures.
Thinking of replacing your roof? You may not need to. We can analyze your current roof and let you know whether you need a new roof or just some repairs to the existing roof. If you decide that you want a new roof, we will give you a competitive no-cost, no-obligation price quote.
If you are considering adding a room or enlarging your home, we would be happy to provide you with a no-cost, no-obligation estimate. We can turn that old porch into a sunroom, enlarge a cramped kitchen, or add on a family room for your family to enjoy. If you need a new garage, shed, or any type of outbuilding, we would be happy to help you.